A bed & breakfast without a decent breakfast is not a real bed & breakfast.
Therefore we have a decent and extensive French / continental breakfast buffet.
From Viennoiseries and French bread to freshly ground coffee and orange juice.
We understand that guests are not only hungry and thirsty during breakfast.
With the self-service bar, which is open day and night, we hope to be able to help the somewhat thirsty persons
T
he tables d'hôtes - the day menu - is suitable for all customers.
The daily menus are decent, extensive and of good quality.
The main dish consists of a decent piece of meat, several kinds of vegetables with potatoes or rice, etc (no chips).
A cheese board with local and the more unknown French cheeses.
The grand dessert with homemade and local desserts.
The following are used as much as possible for the meals:

local and fair trade products

eco-friendly ingredients
the best possible quality

homemade products
The tables d'hôtes always start between 7.30 pm and 8 pm
In the high season there is no tables d'hôtes on Thursdays

Petit déjeuner - Breakfast
Included in the room price
Monday to friday : 6.30 am to 9.30 am
Saturdays from :
7.00 am to 9.30 am
Sundays from : 7.00 am to 9.30 am

Minimum 2 types of (baguette) bread

Viennoiseries (croissant, chocolate bread, raisin bread...)

Coffee, tea, milk, chocolate milk

Fruit juice

Butter, jam, yogurt

T
oast, crackers, crispbread
Extra to order - day price

H
am, cheese

Omelet, pancakes, French toast

Sparkling wine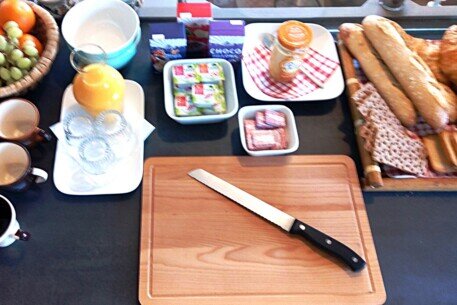 The self-service bar is open day and night
Checkout at the next breakfast

Soft drink 33 cl => 1,50
€

Fruit juice 25 cl => 1,50 €

Beer - 1664 33 cl => 1,50 €

Beer alcohol-free 25 cl => 1.50 €

Wine - red / white / rosé 25 cl => 2.50 €

Wine - red / white / rosé 50 cl => 4.50 €

Red wine - St Sornin - Sapiens 75 cl => 17.00 €

Beer - La Reinette - various types 75 cl => 9.50 €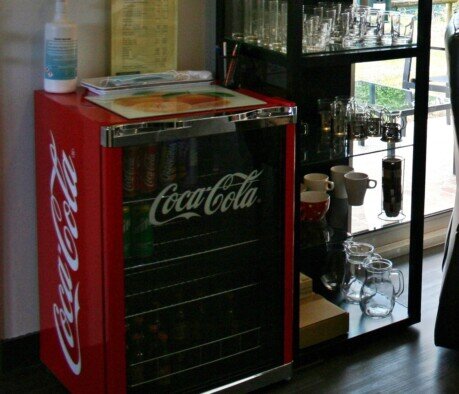 Book early to avoid disappointment

2-cours menu
Main course + cheese board

3-cours menu
Main course + cheese board + grand dessert
- Per

person; 2 glasses of wine of your choice or 1 can of soda / beer or 1 bottle of fruit juice
The main course :
- 150 to 200 grams of meat
- At least 2 kinds of vegetables
- Baked potatoes, gratin, rice or pasta (depending on the main course)
The cheese board :
- 4 to 6 special French cheeses, including some local cheeses
- variation of 4 desserts, of which at least 2 homemade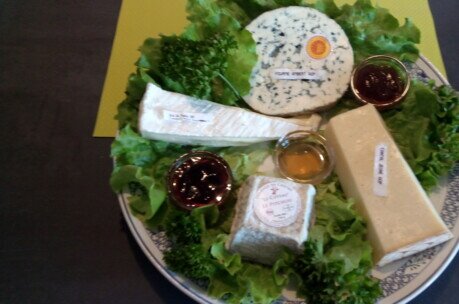 The 4-course menu has to be reserved at least 1 week in advance

The starter
- cold
Tuna salad or chicken salad based on

tagliatelle

The main course
Leg of lamb roasted with honey and thyme, approx. 1.4 kg

(4 pers.) upto 2.4 kg (6 pers.)

Baked potatoes, gratin, ratatouille, .......

The c
heese platter
4 to 6 special French cheeses, including some local cheeses




The
Grand Dessert
Variation of 5 desserts of which at least 2 are homemade



Per
person; 2 glasses of wine of your choice or 1 can of soda / beer or 1 bottle of fruit juice